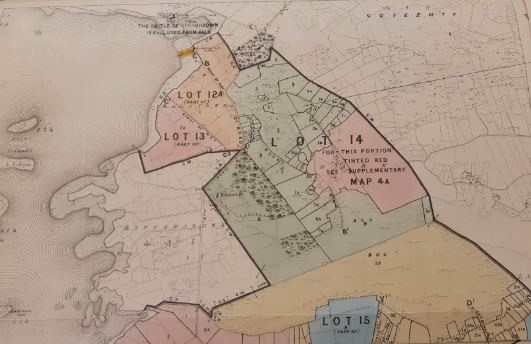 The Commission for the Sale of Encumbered Estates, often referred to as "the Encumbered Estates Court" was established in 1849. It's purpose was to expedite the sale of landed estates "encumbered" by debt. In a parallel with our more recent history it has sometimes been likened to a "19th century NAMA"!
This talk will briefly look at the origins and development of this major player in the history of Irish landed estates between the Famine and the Land War. It will then focus on some of the physical evidence of the courts' activities, namely the actual Sale Notices, sometimes, though slightly erroneously, referred to as "rentals". Examples of Sale Notices for some Galway estates will be examined in order to highlight the usefulness of these documents in providing information for economic history, genealogical and topographical research. Finally we will discover various routes of access to the actual documents.
Marie Boran has been Special Collections Librarian at the James Hardiman Library, University of Galway for over 20 years. Her research interests include Irish family and local studies and the history of landed estates in Ireland. Marie is one of the researchers who developed the Irish Landed Estates database, www.landedestates.ie She holds an MA in History from the NUI and an MSc in Genealogical and Heraldic studies from Strathclyde University.
Date: 13 November 2023
Time: 20:00/8pm
Venue: Harbour Hotel, Galway