(Monday 11 April 2022)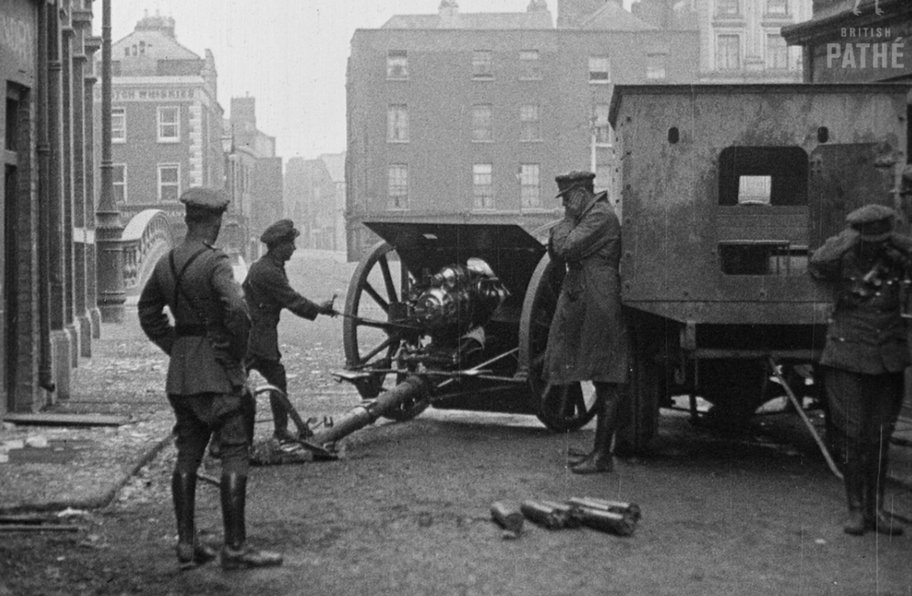 For many decades, historians and commentators avoided examination of the Civil War, regarding it almost with embarrassment. So it was within families and communities too, where the 'War of the Brothers' was often discussed only in hushed tones, if at all. However, since the arrival of Michael Hopkinson's ground-breaking Green against Green in 1988 things have changed, and authorities such as Tom Garvin, Bill Kissane and – most recently – Diarmaid Ferriter have published books on the subject. In this lecture, Professor Michael Laffan, will examine how our views of this conflict have evolved in recent years.
A graduate of University College Dublin and Trinity Hall Cambridge, Professor Laffan lectured at the School of History and Archives at UCD for over three decades. A former president of the Irish Historical Society, and a sought-after contributor on matters historical for the national media, he has also published extensively on Ireland's Revolutionary Period. His seminal work on the original Sinn Féin organisation, The Resurrection of Ireland: the Sinn Féin Party, 1916-1923, remains the definitive text on that subject; whilst his more recent biography of W. T. Cosgrave successfully addressed a previous dearth in academic examination of the first leader of the independent Irish State.

Date: 11 April 2022
Time: 20:00/8pm
Venue: Galmont Hotel, Galway