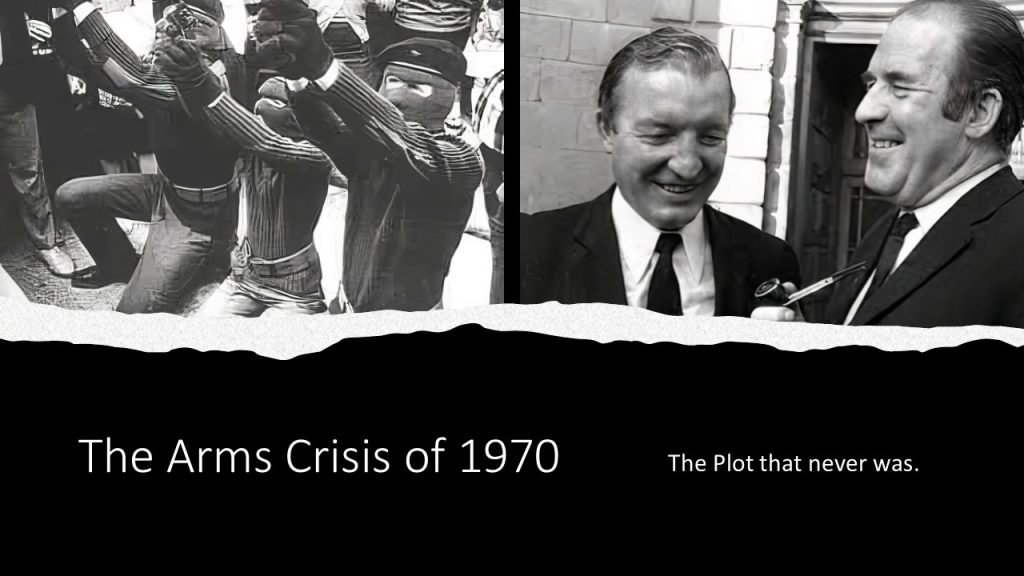 The Arms Crisis of 1970: The Plot That Never Was
(Monday 21 February 2022)
The Arms Crisis of 1970 was one of the most controversial political events in twentieth century Ireland. The circumstances of the affair, and the infamous trial which captivated the Irish public, remain contested territory for historians, political scientists, and journalistic commentators today. Towering political figures of the time were swept up in the drama. Men such as Jack Lynch, Charles Haughey and Neil Blaney faced career making, and career breaking, challenges. In subsequent years, the semi-official narrative of 'good guys versus bad guys' has faced increased scrutiny.

In this lecture Dr. Michael Heney draws upon a stimulating thesis from his recent best-selling book, where he challenges long-held assumptions with respect to who knew what, when, and why?

Dr. Michael Heney is an historian and journalist. His career within both the print and broadcast media spanned four decades, having worked at The Irish Times, RTÉ Radio and finally with RTÉ Television. His investigative journalism resulted in the production of numerous award-winning programmes on subjects as diverse as 'The Tallaght Two', the Sallins Mail Train Robbery of 1976, and the Balkan Wars in Bosnia and Kosovo. In 2017 he was awarded his doctorate in History at University College Dublin for his thesis concerning the Arms Crisis, and which formed the basis for his best-selling book The Arms Crisis of 1970.