'Galway's Godless College: Language, Religion, Politics and the Kiltimagh Doctor Controversy of 1905'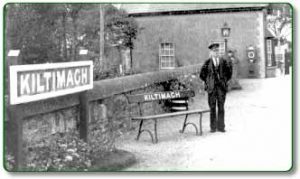 From its foundation in 1893, among the objectives of the Gaelic League was the provision of certain public services through the medium of Irish to the people of the Gaeltacht. Gaelic League activists succeeded in persuading some local authorities to give preference to Irish speakers in medical appointments in Gaeltacht areas. This was the stated intention when, in 1905, a vacancy arose for a dispensary doctor in the East Mayo village of Kiltimagh. It was presumed that a high-profile Gaelic League activist from Galway, Dr. Séamus Ó Beirn, would be appointed. When it came to make an appointment, however, language policy collided with political and religious considerations, causing Kiltimagh to become the focus of intense local and national media scrutiny, and to provide a test case for Gaelic League policy at the beginning of the last century. This paper will examine the Kiltimagh controversy of 1905.
Dr Peadar Ó Muircheartaigh is a Lecturer in Celtic Studies at Aberystwyth University and a native of Kiltimagh. He was educated at NUI Galway, the University of Notre Dame and the University of Edinburgh.
The talk will take place at the Harbour Hotel, New Docks, Galway at 8pm Monday 13th January 2020. All are welcome and admission is free of charge.