The response of the Irish State to subversion, 1969-1981
by Dr. Sean O Duibhir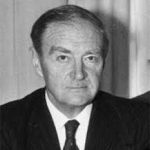 This talk was derived from a PhD theses which assessed the various political, legislative and security responses employed by successive Irish governments to counter subversion within the Republic between 1969 and 1981. Structurally, the thesis begins with an analysis of events surrounding the Arms Crisis and couches this in terms of the overall approach of this Fianna Fáil Government (1969-1973) to counter-subversion, before proceeding to examine the security responses of this administration in the post-Arms Crisis period.
The second part of  the talk dealt specifically with historic events concerning Iar Taoiseaech, Liam Cosgrave who had recently passed away.