The Northern Ireland Civil Rights Campaign: a search for a new strategy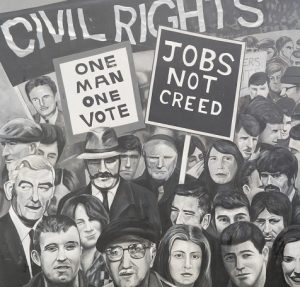 2019 marks the 50th anniversary of the official start of the Troubles in Northern Ireland. The first casualty of war is the truth and over the decades, the story of what caused the Troubles has been lost to the quagmire of Northern Irish politics. Dr. Mary Harris from the Department of History at NUI, Galway will examine the ways in which groups with different agendas in Northern Ireland took inspiration from international protests in the 1960s and embarked on courses of action with outcomes some had not envisaged. The rapidly changing dynamics of the conflict left leading figures in the movement marginalised despite their considerable idealism, charisma and talents.
Harbour Hotel, Galway 8pm Monday 14th of October 2019
Admission is free and all are welcome to attend.