The Dr. Noel Browne Story in a New Light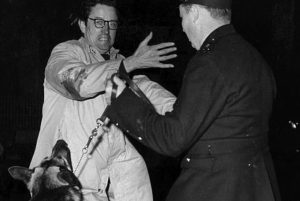 There is no doubt that Dr. Noel Browne is one of Ireland's most controversial historical political figures and his legacy lingers to this day. He is also one of the country's most revered politicians enjoying a reputation which he created through lionising himself. However, all that glitters is not gold and even a cursory glance at the evidence reveals that Dr. Browne has taken or was given credit for achievements which were not his to claim. Moreover, he has the fairly unique distinction of having to resign from three political parties, Fianna Fáil, Labour and Clan na Phoblachta. It hints that while he could be charming and charismatic, there was also a cantankerous side, which rubbed many people up the wrong way. Such was his talent for creating enemies that he was once labelled "the master of the art of revenge". Dr. James Deeny, Chief Medical Advisor to the government wrote "Browne was ruthless and much more calculating that people had thought and indeed possibly vindictive." As a consequence of Brown's behaviour, senior officials at the Department of Health drew up procedures intended to protect the staff from Browne.
The historical evidence is at variance with the popular image most of us have of Noel Browne but the time has now come to ask, was Noel Browne the best minister for health or the worst minister for health in the history of the state?
The talk will be given by Eugene Jordan, the President of the Galway Archaeological and Historical Society. Monday 11th November, 8pm at the Harbour Hotel, New Docks, Galway. All are welcome to attend and admission is free of charge.